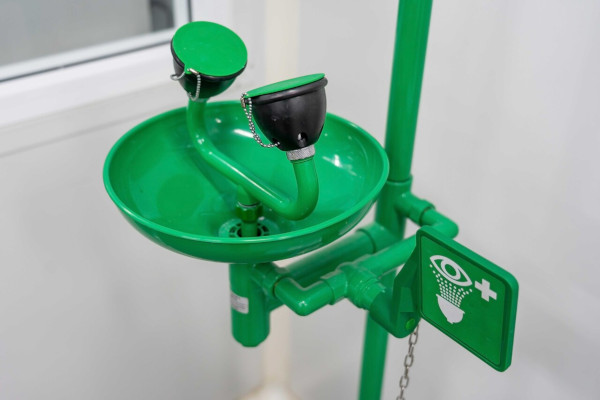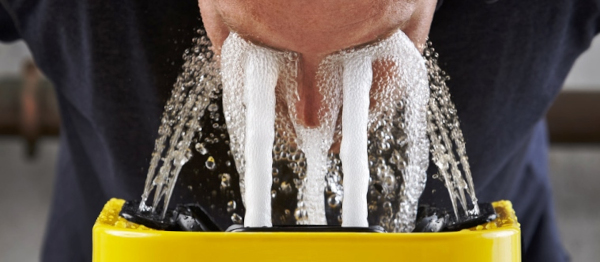 Eyewash Stations
Gravity fed stations
Plumbed stations and emergency showers
Many work environments require a primary eyewash station, meaning that the station will provide 15 minutes of continuous water flow at a rate of .4 gpm.
Cal First Aid can assist customers with determining the proper type and placement of eyewash stations. ANSI and CalOSHA have unique eyewash station requirements (Title 8, Section 5162 [CCR/8-5162] / ANSI Z358.1).
The most common trigger for a primary station is an electric forklift charger.
Eyewash Station Service
Different types of eyewash stations have different maintenance requirements.
Cal First Aid offers inspection and maintenance services for:
Gravity fed eyewash stations
Self contained saline cartridge eyewash stations
Plumbed eyewash stations
Emergency showers
Eyewash Station Inspection and Maintenance
The most common eyewash station service that we provide is for the primary, 15 minute continuous flow, gravity fed type station.
The gravity fed stations typically require quarterly service or maintenance
- Service includes draining the old water out of the station.
- Removing it from the wall.
- Rinsing / cleaning the inside and outside.
- Refilling the station with fresh water.
- Adding antimicrobial water preservative.
- Signing inspection / service tag.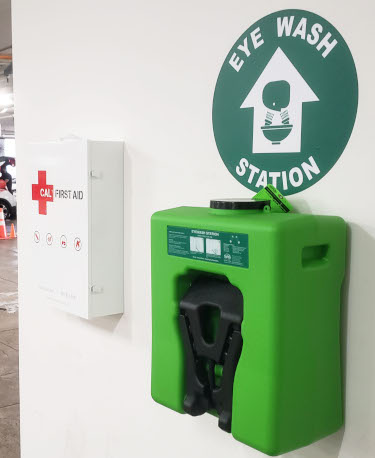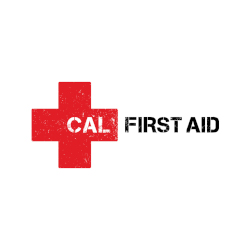 Cal First Aid
Your One Local Source for eyewash station inspection and maintenance services.
We follow all ANSI and CalOSHA requirements.
We can help you determine the proper placement and the number of eyewash stations required for your type of workplace environment.
Serving the San Francisco Bay Area
Serving the city of San Francisco, Silicon Valley, San Jose, Oakland, the Peninsula, Marin County and Northern California.
Our first aid services in the Bay Area include Santa Clara, Sunnyvale, Palo Alto, Mountain View, Milpitas, San Leandro, Hayward, Newark, Union City, Fremont, Pleasanton, Dublin, Walnut Creek, Danville, Concord, San Ramon, Livermore, Emeryville, Richmond, Berkeley, Menlo Park, Redwood City, San Mateo, Burlingame, Millbrae, South San Francisco, the East Bay, Brisbane, Campbell, Cupertino, Napa, Sonoma, Petaluma, Santa Rosa and Pacifica California.